The Society's mission is to further scholarly learning and interest in the Pennsylvania Railroad (PRR) and its predecessor companies by stimulating and encouraging the collecting, researching, recording and preserving of all technical, historical and practical information concerning the PRR and to make this information available to interested persons in appropriate ways, such as publications, meetings, and the maintenance of a research archive. In addition, the Society hopes to further accurate modeling.
I have served on the Society's Modeling Committee, working with manufacturers to produce accurate PRR models.
I have served as chapter president, vice president, webmaster, and as a volunteer in the hosting of annual meetings.
I have served as a volunteer in the hosting of annual meetings.
I have served as the chapter's webmaster.
The National Model Railroad Association (NMRA), an organization of model railroaders, advances the worldwide scale model railroading community through education and standards as well as advocacy and fellowship.
The Mid-Eastern Region (MER) is one of seventeen Regions within NMRA. The MER includes Maryland, Virginia, Delaware, and the District of Columbia, plus parts of New Jersey, Pennsylvania, West Virginia, and North Carolina. There are about 2,000 members in the MER. MER activities include at least one convention each year – normally in the fall.
I have served as a director of the Division and as chair of the Events Committee. I have served as a volunteer in the annual model railroad open house event.
The principal purpose of the Operations Special Interest Group (OPSIG) is to discuss, develop and disseminate ways of operating model railroads to realistically emulate practices of the prototype.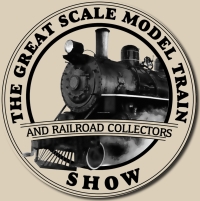 The Great Scale Model Train Show for over 28 years has provided a marketplace for everyone who enjoys building, operating, or simply watching scale model railroads. It's the largest show in the country dedicated to "scale" model trains, -- model trains that are intended to be reasonably accurate scale models. Merchandise at the shows includes all the common scales from Z to large scale. And there's much more than just the trains -- shop for scenery, tools, electronics, parts, videos, books, buildin supplies, software, display cases... everything you could want to make your hobby more enjoyable! Held quarterly in Timonium, Md.