Uncategorised
Details

Hits: 6130
263
Mifflin Sand Company
The Mifflin Sand Company was located on the north side of the main tracks. It was listed as Mifflin Sand Company in the 1923 CT1000. It was listed as McVeytown (Quarry) in the 1900 CT1000 as location 264.
Details

Hits: 1007
The Chief Engineer is pleased to report progress on the construction of the Pennsylvania Railroad Middle Division in HO scale. Work was hampered early on by illness that plagued the track crew for five weeks. A sprint to the finish of the quarter saw the completion of two out of three goals.
Milroy was made operational on the Milroy Secondary.
Details

Hits: 1680
MAIN LINE
MP
MP
NAME
0.0
PM
Cumberland MD
Interchange Western Maryland Railway
Interchange Baltimore & Ohio Railroad
12.4
Flintstone
ships: limestone, lime, cement
rec: coal, sand
Maryland/Pennsylvania State Line

Black Valley Gap
ships: limestone or clay
Sweet Root Gap
ships: limestone or clay
Rainsburg Gap
ships: limestone or clay
Clear Creek
ships: ag products
Indian Springs
38.5
Everett
Interchange Pennsylvania Railroad
Interchange The Penn Family Lines
rec: coal, clay, oil, paper, public track, lcl freight
ships: firebrick, lumber, books, public track, lcl freight
H&BTM
43.0
40.6
40.9
Summit Siding
ships: sand
41.0
40.5
Tatesville
43.4
38.1
Brallier
43.9
37.6
Brallier Siding
45.3
36.2
Cypher
46.2
35.3
Cypher Siding
49.7
31.8
Jct. Sandy Run Branch
50.0
31.5
Hopewell
52.1
29.4
Riddlesburg
ships: coal, coke, pig iron
52.2
29.3
Jct. Six Mile Run Branch
52.8
28.7
Riddlesburg Siding
56.3
25.2
Saxton – South End Yard
57.1
24.4
Jct. Shoups Branch
57.4
24.1
Saxton
rec: coal, lumber, mdse, lcl
57.7
23.8
Saxton – North End Yard
61.1
20.4
Fishers Siding
61.5
20.0
Cove
63.8
17.7
Hummel
66.0
15.5
Seventeen Siding
67.0
14.5
Entriken
70.3
11.2
Marklesburg Siding
70.4
11.1
Marklesburg
ships: iron ore
73.0
9.5
Brumbaugh
ships: clay products
74.5
7.0
Hesston
ships: iron ore
76.7
4.8
Jct. McConnellstown Branch
77.1
4.4
McConnellstown
80.8
0.7
Long Siding Yard
81.5
0.0
Huntingdon
Interchange Pennsylvania Railroad
rec: coal, lcl freight, oil
BCR
48.3
97.9
31.9
McAlevy's Fort
100.0
31.8
Jct. Inter-Mountain Branch
107.3
22.5
Pine Grove Mills
110.8
19.0
Struble (State College)
ships: lcl freight
rec: coal, lumber, mdse, lcl freight
112.6
17.2
Krumrine
114.8
14.3
Mattern
116.3
13.5
Graysdale
118.8
11.0
Waddles
120.8
9.0
Briarly
122.3
7.5
Fillmore
123.8
6.0
Hunters
124.8
5.0
Whitmer
126.8
3.0
Morris
127.8
2.0
Coleville
rec: coal
129.8
0.0
Bellefonte
Interchange Pennsylvania Railroad
131.9
2.1
Milesburg
141.5
11.7
Howard
148.1
18.3
Beech Creek
Interchange New York Central Railroad
Interchange Reading Company
NYC
Mill Hall
ships: limestone, sand
Lock Haven
Jersey Shore
Newberry Yard (Newberry)
SANDY RUN BRANCH
H&BTM
36.3
Run-around
34.4
Sandy Run
ships: coal
32.7
Jct. Longs Run Branch
20.3
Jct. Main Line
LONGS RUN BRANCH
H&BTM
35.2
End of branch
35.0
Kearney
ships: coal
32.8
Langdondale
ships: coal
32.7
Jct. Sandy Run Branch
SIX MILE RUN BRANCH
H&BTM
32.9
End of branch
32.8
Jct. Shreeves Run Branch
32.4
Bacon Siding
31.7
Rommell
ships: coal
30.8
Defiance
ships: coal
29.3
Jct. Main Line
SHREEVES RUN BRANCH
H&BTM
34.1
End of branch
32.7
Jct. Six Mile Run Branch
SHOUPS BRANCH
H&BTM
33.4
Broad Top City
ships: coal
29.4
Dudley
ships: coal
28.0
Jct. Millers Run Branch
27.6
Jct. Coalmont Branch
27.1
Coalmont
ships: coal
29.3
Jct. Main Line
COALMONT BRANCH
H&BTM
29.8
End of branch
29.6
Hickory Hill
ships: coal
27.6
Jct. Shoups Branch
MILLERS RUN BRANCH
H&BTM
29.5
End of branch
29.1
Heilner
ships: coal
27.6
Jct. Shoups Branch
Details

Hits: 2036

"A Modeler's Life" Podcast
"The Kelly Questions" released September 10, 2018.
"A Modeler's Life" Podcast
"Interview" released May 7, 2018.
"2016 Annual Meeting Models – 2"
The Keystone Modeler, Autumn 2016
On page 18, a photo and description of my mid-train lounge "bash" of class PS6L Sumac Falls. This was part of a PRR-Pro project.
"Building the PRR Middle Division: Mann's Narrows and My Take On SuperTrees"
Susquehanna Sidetracks, January 2014
The first finished part of the model railroad, which earned me the Scenery AP certificate. Pages 9-12.
"Building the PRR Middle Division: Yeagertown and Control Panels"
Susquehanna Sidetracks, May 2013
The Yeagertown location and my approach to control panels. Pages 10-12.
"Building the PRR Middle Division: Introduction"
Susquehanna Sidetracks, March 2013
Narrative overview of the model railroad's concept and plan. Pages 7-9.
Details

Hits: 2531
The Pennsylvania Midland Railroad is a 39 mile railroad constructed enable a 150 mile bridge route between Beech Creek, Pa., and Cumberland, Md. [This is an account of a fictional but plausable railroad placed in history and topography with other railroads of the time.]
The Pennsylvania Midland has its roots in the Huntingdon & Broad Top Mountain and Bellefonte Central railroads.
The Huntingdon & Broad Top Mountain Railroad
The Huntingdon & Broad Top Mountain Coal Company (H&BTM) was chartered in May 1852, to provide a rail link from Huntingdon to Bedford, and to provide a competitive alternate route to local coal producers to break the Baltimore and Ohio Railroad's monopoly on coal that was being shipped from the Cumberland, Maryland, area. It ran through Bedford and Huntingdon counties.
However, the completion of the Bedford Division of the Pennsylvania Railroad in 1910 allowed the PRR to divert most of the lucrative through traffic from the Cumberland area away from the H&BTM. Significant revenues were lost as a result.
The Bellefonte Central Railroad
The Bellefonte Central Railroad was organized in May 1882 and was a short line connecting Bellefonte, Pa. with State College, Pa., in Centre county. The 18 mile line served to hauled local iron ore to furnaces in the Bellefonte region, and later hauled freight traffic to the Pennsylvania State University and lime for steelmaking from local quarries.
The line handled massive tonnage in lime products, but only transported it a few miles for handoff to the Pennsylvania Railroad at Bellefonte. Seeking to profit from more mileage for their efforts, the Bellefonte Central pursued several options for expansion1.
In 1894 the line was extended from Struble to Pine Grove Mills, Pa., at the base of Stone Mountain.
The first expansion was from Bellefonte to the north to Milesburg, Pa., then northeasterly to a connection with the New York Central at Beech Creek, Pa. This connection provided an increase in mileage for lime traffic, but also opened the door to new customers via the NYC. [Though considered, this expansion was never built.]
The second expansion was from Pine Grove Mills to Huntingdon, Pa., via a 1,000 foot tunnel through Stone Mountain. By extending to Huntingdon, the line connected with the Huntingdon and Broad Top Mountain Railroad, allowing the Bellefonte Central to form part of a coal route tapping the Broad Top field on behalf of the New York Central. [Though considered, this expansion was never built.]
The Pennsylvania Midland Railroad Company
The Penn Midland was formed in 1915, a joint venture of the Bellefonte Central Railroad and the Huntingdon & Broad Top Mountain Railroad. Its purpose was to connect the southern end of the H&BTM (at Everett, Pa.) directly with Cumberland, Md.
The Bellefonte Central received 44% of the new company's stock; the Huntingdon & Broad Top Mountain 28%. These amounts were based on the percentage of route miles each railroad contributed to the bridge route. To finance construction of the line, the remaining 28% was sold in even portions (7%) to each of the bridge route participants -- the Baltimore & Ohio, the Western Maryland, the New York Central, and the Reading.
The Penn Midland also opened new opportunities in sand and lime quarrying and lumbering operations.
In 1941, the Penn Midland leased trackage rights on the Kishacoquillas Valley Railroad (KV) in Mifflin county. The KV had fallen on hard times. It had constructed an inter-mountain extension [an expansion it had actually considered2] to reach Greenwood Furnace. When the iron ore industry dried up, the KV was left with debt from which it could not recover on its own. A short connector was constructed from McAlevy's Fort to Greenwood Furnace to allow through traffic.
The Pennsylvania Midland is a member of The Penn Family Lines consortium.
"The Midland Route"
While the Pennsylvania Midland Railroad served local customers between its end points, the larger objective of the line was to complete a bridge line from Cumberland, Md., to Beech Creek, Pa., a distance of 150 miles. The collective efforts of the three railroads -- the Huntingdon & Broad Top Mountain Railroad, the Bellefonte Central Railroad, and the Pennsylvania Midland Railroad -- were collectively referred to as the The Midland Route.
Such a route was not only plausable, but has factual roots in the history of the South Penn Railroad. Most think of Vanderbilt's New York Central when discussing the South Penn, but involved parties extended to the Reading, the Western Maryland, and the Baltimore & Ohio. The latter, in fact, had actually surveyed a route from an interchange with the H&BTM at Everett, Pa., to its main line at Hancock, Md.3
In Branchline Empires, Mike Bezilla writes, "In May 1912, newspapers reported that the New York Central wanted to acquire the Bellefonte Central and the Central Railroad of Pennsylvania, a relatively new short line that ran between Bellefonte and a connection with the New York Central at Mill Hall, Clinton County. It was widely rumored that the NYC planned the acquisition as the first step in a larger effort to reach the Broad Top coalfields and then establish a connection with the Western Maryland Railway near Cumberland, Maryland."4
Of the BFC's president, Bezilla also writes, "Frazer's ambitions for the Bellefonte Central went far beyond State College. He envisioned the BFC as a bridge line between the coal-hauling Huntingdon and Broad Top Mountain Railroad to the southwest and the Beech Creek Railroad to the northeast.."4
A significant merchandise transloading operation was implemented at Everett. In addition to the Midland Route partners (NYC, RDG, B&O, WM), Everett also offered local connections with the Pennsylvania Railroad (via Bedford) and The Penn Family Lines. PRR "Merchandise Service", B&O "Sentinel Service" and NYC "Pacemaker Service" "home road" cars frequented the facility.
-------------------------------------------------
1 Bezilla, Michael and Rudnicki, Jack, Rails to Penn State: The Story of the Bellefonte Central, Stackpole Books, 2007. 310 pp., 50 photos, 25 maps.
2 Hartzler, John G., The Ol' Hook & Eye, A History of the Kishacoquillas Valley Railroad. Self-published. ISBN 978-0-9620642-1-0.
3 Harwood, Herbert H., The Railroad That Never Was: Vanderbilt, Morgan and the South Pennsylvania Railroad, Indiana University Press, 2010. ISBN 978-0-253-35548-5.
4 Bezilla, Michael, Branchline Empires; The Pennsylvania and the New York Central Railroads, Indiana University Press, 2017. ISBN 978-0-253-02958-4.
Details

Hits: 2045

The Society's mission is to further scholarly learning and interest in the Pennsylvania Railroad (PRR) and its predecessor companies by stimulating and encouraging the collecting, researching, recording and preserving of all technical, historical and practical information concerning the PRR and to make this information available to interested persons in appropriate ways, such as publications, meetings, and the maintenance of a research archive. In addition, the Society hopes to further accurate modeling.
I currently serve on the Society's Modeling Committee, working with manufacturers to produce accurate PRR models.
I have served as chapter president, vice president, webmaster, and as a volunteer in the hosting of annual meetings.
I have served as a volunteer in the hosting of annual meetings.
I have served as the chapter's webmaster.
The National Model Railroad Association (NMRA), an organization of model railroaders, advances the worldwide scale model railroading community through education and standards as well as advocacy and fellowship.
The Mid-Eastern Region (MER) is one of seventeen Regions within NMRA. The MER includes Maryland, Virginia, Delaware, and the District of Columbia, plus parts of New Jersey, Pennsylvania, West Virginia, and North Carolina. There are about 2,000 members in the MER. MER activities include at least one convention each year – normally in the fall.
I have served as a director of the Division and as chair of the Events Committee. I have served as a volunteer in the annual model railroad open house event.
The principal purpose of the Operations Special Interest Group (OPSIG) is to discuss, develop and disseminate ways of operating model railroads to realistically emulate practices of the prototype.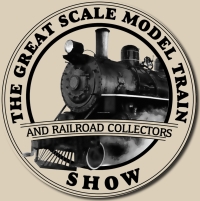 The Great Scale Model Train Show for over 28 years has provided a marketplace for everyone who enjoys building, operating, or simply watching scale model railroads. It's the largest show in the country dedicated to "scale" model trains, -- model trains that are intended to be reasonably accurate scale models. Merchandise at the shows includes all the common scales from Z to large scale. And there's much more than just the trains -- shop for scenery, tools, electronics, parts, videos, books, buildin supplies, software, display cases... everything you could want to make your hobby more enjoyable! Held quarterly in Timonium, Md.
Details

Hits: 1928
NMRA Achievement Program - Chief Dispatcher
October 1, 2017 - Awarded NMRA Achievement Program (AP) Chief Dispatcher certificate.
NMRA Achievement Program - Model Railroad Engineer - Electrical
October 1, 2017 - Awarded NMRA Achievement Program (AP) Model Railroad Engineer - Electrical certificate.
NMRA Golden Spike Award
September 12, 2017 - Awarded NMRA Golden Spike Award certificate.
NMRA Achievement Program - Association Volunteer
December 1, 2016 - Awarded NMRA Achievement Program (AP) Association Volunteer certificate.
NMRA Achievement Program - Model Railroad Author
January 13, 2014 - Awarded NMRA Achievement Program (AP) Model Railroad Author certificate.
NMRA Achievement Program - Master Builder - Scenery
October 1, 2013 - Awarded NMRA Achievement Program (AP) Master Builder - Scenery certificate.
Details

Hits: 785
The first "revenue" train has operated on the PRR Middle Division in HO scale!
QA was deemed successful on track one eastward. The car count was gradually increased and this video shows the train at 29 cars, pulled by an ABA lashup of EMD F7's, with a cabin on the back.
The video starts at Ryde and continues across the Granville bridge and past LEWIS tower.
Details

Hits: 2408
After an eight year stint in N scale, I decided to return to HO scale in early 2008. For the next two years, I considered various locales to model.
I initially focused on the Cumberland Valley Branch. It's actually only a few miles from my lifelong home, so I've had a decent amount of exposure to it. I pondered modeling the east end of Enola as the yard and engine facility. However, it lacked in scenery and was very light on passenger traffic.
I eventually decided upon the Milroy Branch. I had been fascinated with the Milroy line from an early age. I frequented Penn State football games with my family and the trip to those games passed over the line several times. It had very unique white ballast, compared to the gray ballast typical on Pennsylvania railroads. In my early research, I learned that this fairly short line boasted a ton of traffic during the 1950s. A Bethlehem Steel-owned quarry ran dedicated trains of limestone from a quarry to their steel mills in Johnstown. Standard Steel in Burnham exchanged 30 or so cars a day. And the American Viscose (rayon) plant in Lewistown was busy enough to be shifted twice a day. Lewistown had classification yard at its junction with the main line, as well as a downtown yard for shifting the many inbounds and outbounds from the immediate area. The striking mountain passes and trout streams along the line offered much potential for scenery.
Givens & Druthers:
Scale:
HO.
Gauge:
Standard.
Era:
Early fall, early 1950s.
Region:
Central Pennsylvania.
Prototype:
Pennsylvania Railroad plus freelance Pennsylvania Midland.
Space:
Approx. 32′ by 32′ overall, with obstacles.
Governing Rolling Stock:
85′ passenger cars on main line; 50′ cars on secondary lines.
Operating Priorities:
• Branch line operations with a meaningful level of switching operations.
• A main line interchange yard with classification opportunities.
• A locomotive maintenance facility.
• Computer-based turnout and signaling control.
• Main line operations, at least at the vignette level.
• Passenger traffic; I love varnish!
• An era and locale where steam and diesel power can coexist.
• Opportunities for stunning scenery.
Operating Crew:
10-12
Control Systems:
Digitrax Super Chief DCC system.
Java Model Railroad Interface (JMRI).
Construction on the new railroad began in May 2010.
The PRR Middle Division Main Line

The main line is presented as a vignette. The four track mainline makes a 120 foot loop around the train room. There is an in-line 18 track staging yard, with four or five tracks routed to each of the four main line tracks. Each staging track holds a train consist that is "representative" of one or more trains that run during the schedule. Passenger trains are modeled after the actual Makeup of Trains book; freights per the Schedule of Arranged Freight Service.
Other than running the throttle and obeying the signals, there won't be much for the main line road crews to do. But then again, I have several operators that prefer to run through trains.
The end of staging to the east represents Harrisburg/Enola; to the west, Altoona. Heading west, a train will come out of staging just east of the Lewistown Station, pass the "upper yard" at Lewistown Junction, pass through LEWIS interlocking, pass Mt. Union, then head into staging again.
A few passenger trains stop at Lewistown, but not many. One east bound freight and one west bound freight stop at Lewistown to exchange a block of cars. There is one dedicated freight from Altoona that brings an entire train into Lewistown and takes another back.
Tower Operations
LEWIS tower commands a full four-track interlocking at the end of the "upper yard" at Lewistown Junction. An additional set of crossovers in front of the Lewistown station is remoted to the tower. LEWIS talks to WALL tower to the east and JACKS tower to the west. The tower operator controls all signals and switches in the interlocking and maintains the tower sheet.
The operator is also responsible for providing clearance for the use of the Lewistown Secondary and the Milroy Secondary. Passenger traffic ceased on these lines in 1941, allowing them to be downrated from branches to secondaries. Clearances on secondaries is very informal and does not require paperwork; verbal authority is sufficient.
The PRR Lewistown Secondary

The Lewistown Secondary begins at the "upper yard" by the main line. From there, yard crews pick up and drop off interchange traffic for the branch. The Lewistown Junction yard has 19 classification and advance tracks, car shops, MoW stores, and a locomotive facility.
The locomotive facility is larger than one would expect. With a 110 foot turntable, this shop maintained "stand by" power for the main line; typically in the form of M1 Mountains.
The yard prepares an east and west local for the main line each day, plus a dedicated train to the stone quarry at the end of the Milroy Secondary. The yard generates locals for the secondaries on an as-needed basis, and exchanges inbounds and outbounds with a downtown yard.
The downtown yard features numerous online customers, typically in the form of warehouses, a freight terminal, and a passenger station which is no longer in service. A connection to the Furnace Branch Siding leads to a dozen or so online customers, several being fuel dealers.
Beyond the downtown yard the Lewistown Secondary terminates and the Milroy Secondary and the Sunbury & Lewistown Secondary begins.
The PRR Milroy Secondary

The Milroy Secondary is an 11 mile single track run with numerous passing sidings. Originally a "branch", passenger service ceased in 1941 and the branch was redesignated a secondary. As such, permission to operate is informal and does not require paperwork. Crews communicate with LEWIS tower for permission to run.
Upon entering the branch, while still in Lewistown, the line serves several oil dealers and a creamery, followed by a feed mill.
A mile or so later the line enters Burnham, Pa., where there is a sand quarry, freight station, and Kovalchik Salvage. After crossing the Kish Creek the line enters Yeagertown, Pa., home of Standard Steel. "The Standard" features several sidings for interchange plus a maze of internal trackage. The branch widens here to three tracks to allow numerous runaround operations. There are also two sidings for Yeager's Mill, which is now in the building products business.
The line then enters Mann's Narrows. Very steep mountains provide a backdrop for the right-of-way as it snakes along the cascading Kish Creek, a popular trout stream.
Next up is Reedsville, Pa., with a wye interchange with the defunct Kishacoquillas Valley Railroad. There is a runaround track, freight station, and team track. The line then passes through a scenic area, crossing Honey Creek several times.
Naginey, Pa., is the site of a Bethlehem Steel limestone quarry. This hole in the ground yeilds a train load of limestone on a daily basis bound for Johnstown, Pa., to the west. The quarry also ships to other customers.
The end of the line is its namesake, Milroy, Pa. There is a mill here, along with a freight station and a few other interests yet to be researched.
Other:
Details

Hits: 91859
It's central Pennsylvania in the 1950s. The average car sells for $1,750 and gasoline is 20 cents a gallon.The average house costs $14,500 and a loaf of bread is 14 cents. Milk is 82 cents a gallon and a first class postage stamp is 3 cents. The stock market is at 235. The average annual salary is $3,800 and minimum wage is 75 cents per hour.
Fats Domino, Hank Williams, and Nat "King" Cole are topping the charts. The top movie is Cinderella from Disney, joined by All About Eve and John Ford's Rio Grande featuring John Wayne.
The Pennsylvania Railroad has re-equipped its passenger trains and Walter S. Franklin is its president. The railroad has three regions and 19 divisions. Steam is still in use but dieselization is well under way.
Join us at the Lewistown, on the main line between Harrisburg and Altoona. It's fall and the extra traffic on the highways is a tip off that Penn State has a home football game. Have a seat trackside and enjoy the sights and sounds of The Standard Railroad of the World!
Details

Hits: 1725
43rd Sub-Division
Photo
Name
Hometown
Comments
Identity and whereabouts unknown.
Known to use alias "Super Seeper".
Rumored to be "The Keeper of the List".
Superintendent, Middle Division
Britton, Jerry
Etters PA
Supervisor, 43rd Sub-Division
Frantz, John
York, PA
Jacobs, Tom
Robesonia, PA
Pounds, Ted
Harrisburg, PA